4 things you should know about Niagara Falls before you go
This week I finally got to cross one major item off my North America list: Niagara Falls. It was a very spontaneous visit, involved only minimal planning. It is possible but meant that we had several good and maybe not so good surprises. If you'd like to avoid surprises during your visit to Niagara Falls, read on.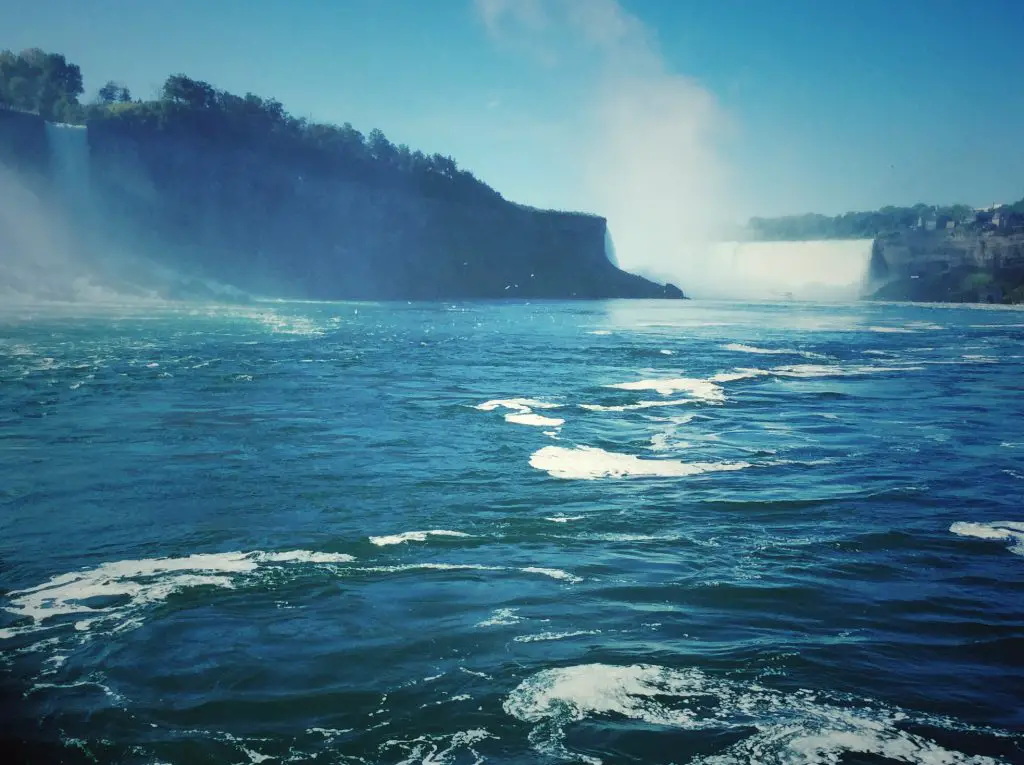 It's worth going at night
Obviously we all want to see the falls during the day. But if you stay the night, I recommend taking a walk down to the falls after dark as well. The falls are lit in different colors, there are fewer people. AND at 10pm they do fireworks above the falls. There's even firework cruises available.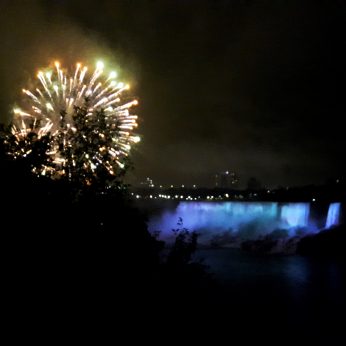 Know what you like
There is so much to do there, you could easily spend all day and all your money. It'll depend if you go from the Canadian side or the American side as well. On the Canadian side alone there are boat tours, the journey behind the falls, zip-lines and much more. 
Niagara Falls is touristy
Maybe not very surprising but still worth mentioning. Don't think you'll be going to a remote waterfall in the Canadian wilderness. There are thousands of people there during the season. The entire town of Niagara Falls seems built to entertain tourists: gambling, hotels, restaurants, shops, arcades etc. Looks like the Las Vegas of the North almost.
We went early in the morning to beat the crowds, on a Wednesday. And even that worked only to an extend.
Go to the Canadian side
No offense, but it's prettier from the Canadian side of Niagara Falls. You can take a boat from either country of course to get into the mist of the falls: Maid of the Mist is the US company and Hornblower is the Canadian boat operator. You can easily tell them apart, the American passengers all wear blue ponchos, the Canadians wear red ponchos. 
But apart from that similar experience, the view is just better from the Canadian side. You will be facing the falls. From the US side you will be on the same side as the waterfalls, and above the falls unless you hike down. They have a skywalk that allows you to get further away from the edge for a picture. But if you want the falls in that picture, you'll have to turn around and still will get to see only half of the horseshoe shaped falls.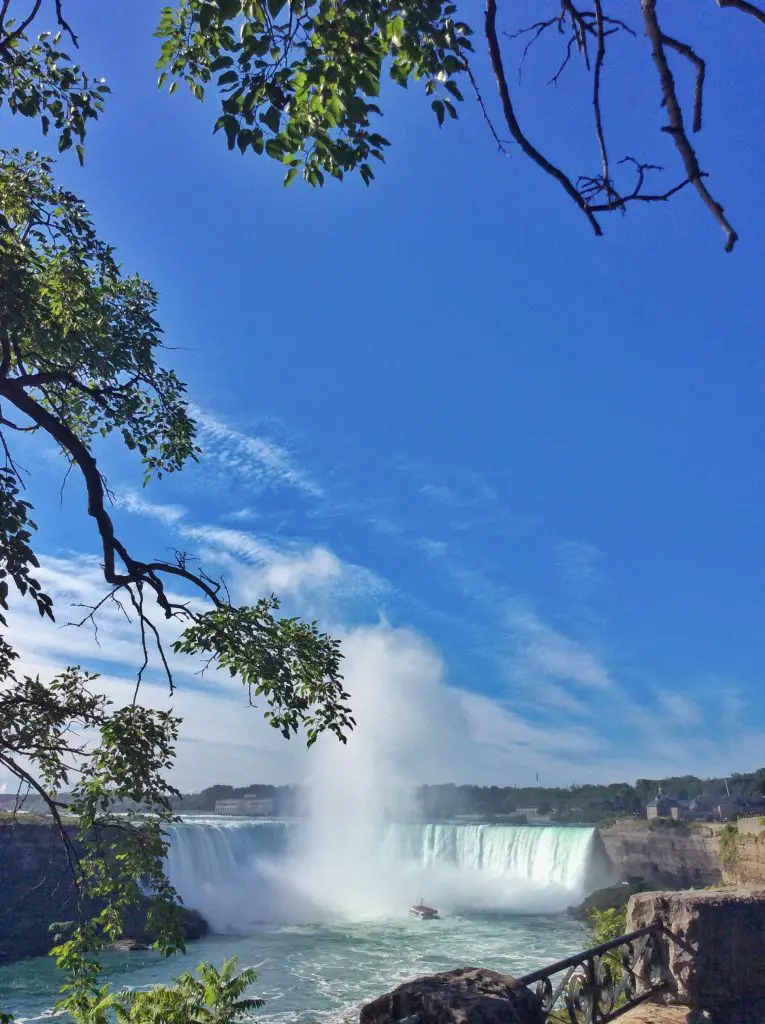 If going from the US side is your only option I recommend taking the boat tour, so you get to experience the full view.
If you're in Ontario and have a little more time to spare check out some of my other posts on things to do in the area. For example wine tasting in Prince Edward County. Or, if you like water visit 1000 Islands Park.